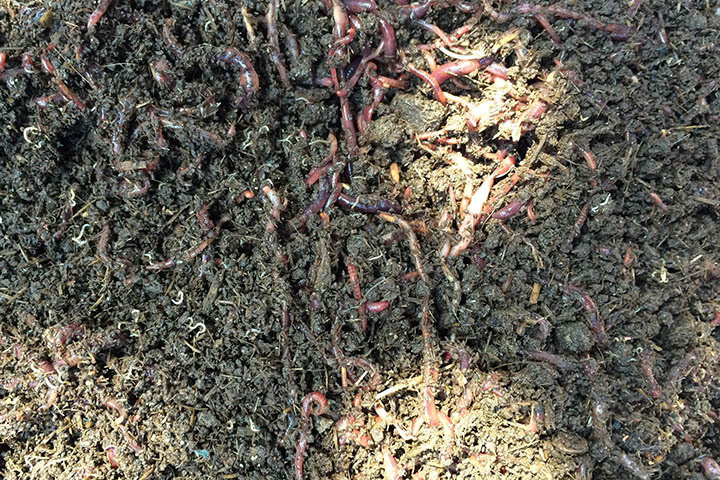 最近发现大家都管"同事"叫"小伙伴",猜想这个转变是能够更亲切生动的形容一群为着同一个目标打拼的共事人。
那今天FLORETTE也来了一批"小伙伴",不过不是经过招聘网上找到的,也不是亲友介绍来的,而是快递叔叔送上门的。明明知道箱里是为了辅助松动前院玫瑰花园泥土而特意找来的蚯蚓,但在美工刀划开封箱胶带时前还是懦弱的憋住呼吸。面对眼前的小伙伴们,手足无措的我们向'月季大师群组'提问该如何处理这五斤蚯蚓,他们专业的回覆:凉拌也好,红烧也好。
(正解:轻轻刮松花床泥土的表面,放上一些菜叶,再将混着泥的蚯蚓洒在菜叶上,他们就会慢慢的往泥土里钻。)(后话:自此引进蚯蚓后,玫瑰丛长得特别茂盛,花朵也不断地抢着绽开,相信小伙伴们正在为了我们的花园,活跃的在这片土地下蠕动着。)
There's a trend going on right now where we call our fellow workmates "buddies". I can understand how easily it caught on because using a friendlier term for people with a common goal really mixes us together to create better chemistry.
Today, a different kind of buddies arrived at FLORETTE's doorstep. They're not recruited from the internet nor recommended by friends, but delivered to our door by the friendly mailman. We took extra care slicing open the box containing earthworms for our rose garden. Our new buddies came to us with a small challenge, we had to consult our rose expert group over WeChat on how to disperse 3kgs of earthworms. Being ever so professional, they told us we could either stir-fry or put them on cold platter.
NB: The correct handling would be to first loosen up the ground surface and put on veggie leaves. Then place your muddy earthworms on these leaves and you'll see them slowly making their way into the ground.